Are you going away from home and need someone to care for your beloved animal?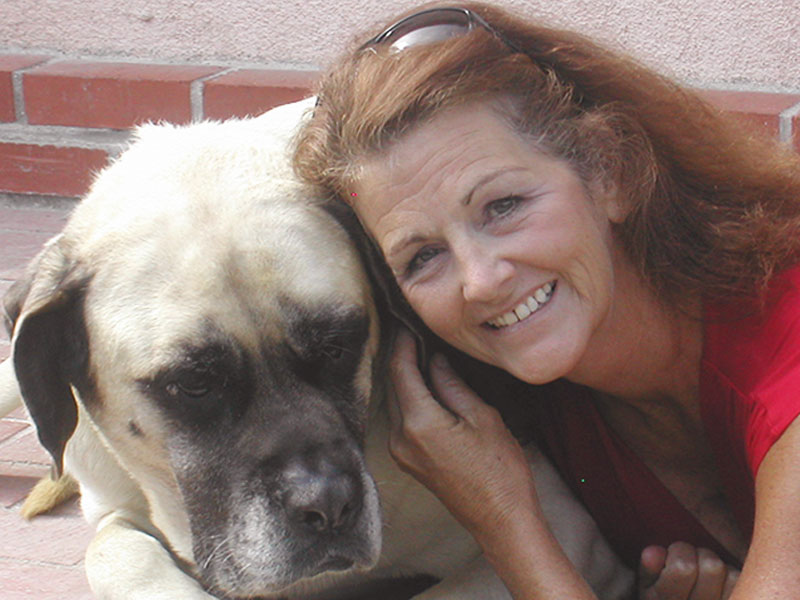 Your pet deserves the best love and care!
Keeping your pets in their own home environment reduces the stress of your absence with the added benefit of personal one-on-one attention. Whether you are gone for a day, a week or months, Pattie's Pet Care and House Sitting is here to provide your pets with the love and care with special treatment in the comfort of their own environment. We don't just watch your animals, we treat them like family.
Feel safe and secure in their home environment

Avoid stress

Continue their normal routines in the comfort of their home

Avoid exposure to possible illnesses from other animals

Enjoy very personal and gentle care

Your pets will also receive massage and reflexology treatments at no additional charge upon your authorization.
Continuous care for home necessities (such as plant watering, bringing in the mail, etc)

The security of someone watching over your home

There may be other times when a pet sitter is needed such as long work hours, an emergency situation, etc. When those times arise, please call Pattie's Pet Care and House Sitting for our immediate assistance.
When leaving home for long periods of time, you have the choice to board your animals at a kennel, entrust a friend or neighbor to provide the level of care your pets require or hire a reputable pet care and house sitter.
Services
24 hour care $125
Holidays: $20 additional
(New Year's Eve, New Year's Day, Easter, 4th of July, Memorial Day, Thanksgiving,
Christmas Eve and Christmas Day)
Pattie has watched our dog Carlos on long weekends and we have been so happy with her services. Carlos is a rescue dog so he has a lot of separation anxiety when we leave him. With Pattie's in home service we have found the best solution to ease the separation anxiety for Carlos. When Pattie watches him he is a happy, well exercised and well loved dog. You can tell that Pattie loves what she does and really enjoys bonding with animals and treating them like her own. She also does little surprises like paw print painting projects and brings special homemade treats for Carlos. We always recommend Pattie to friends and family!

Our Pet: Carlos and Mama Kitty - Kristen and Tony
We were so pleased with your service. The animals were more relaxed and happy when we returned from vacation than when we left them. Definitely we'll use your services again. (Big Happy Face Drawn)

Our Pets: Maggie, Abby and Leo - Jane and Rob, Laguna Nigual
Thank you. You did a fabulous job. I have never returned from a trip to find such relaxed happy dogs and everything in my home so neat and clear. It was wonderful and I would recommend you.

Our Pets: JR, Beatrice and Sugar - Karen and Tom, Lake Forest
Your little Extra touches like text messages and photos meant the world to us Pattie! Thank you so much! xoxox

Our Pets: Roxy, Bella and Middy - Dan and Faith, Cota de Caza
Couldn't have asked for more - we were thrilled! Thank you for your kindness and consideration. Gillian and Sophie had a great time while we were on vacation. Thanks again for letting me relax.

Our Pets: Gillian and Sophie - Joan, Trabuco Canyon
Everything was absolutely fabulous and both our home and dog were well looked after in the most professional way! Thank you!

Our Pet: Bonzo - Heidi and Donnie, Laguna Niguel
My dogs were so happy to be with Pattie. I did not have to worry about Koa, my dog with diabetes and cancer, who is also blind. They were in good hands! Thanks for keeping in touch via cell phone.

Our Pets: Koa and Nala - Flo, Mission Viejo
Thank You, Pattie! I know it was a challenge with Roxy and such a relief to find someone who would come and stay with her and help her. We are happy that Roxy is now going on walks in the cart Mike built for her. She seems to really enjoy getting to move more on her own. It's one day at a time now and I rest in the belief we will know when it's time! Again, thank you! We love the picture and have it on the desk in our office. Gold bless you, Pattie.

Our Pet: Roxy - Mike and Carol, Mission Viejo
I am so pleased! It was so nice to be away and know that my baby was in great hands. Thanks so much!

Our Pet: Remington - Lynn, Mission Viejo
Excellent service! Pattie is simply the best! We would not imagine going anywhere else. Our kiddos always seem so happy and loved! Thank you Pattie!

Our Pets: Hanna and Picasso - Karen, Trabuco Canyon
Wonderful attention, wonderful treats! (Homemade) So happy pups!

Our Pets: Snowy and Callie - Judy, Mission Viejo
We, Kenzie and dogs, cannot begin to express our appreciation for you and your service. You treated our 3 "children" as if they were your own and no amount of money can ever pay for that type of love and devotion. After we move, when we move and need a dog sitter, we will send for you to come to Austin - it will be well worth it!

Our Pets: Shesa, Dusty and Mora - Mark and Kenzie, Aliso Viejo
Thanks so much - he's a HAPPY DOGGY!

Our Pet: Midas - Rebecca, San Clemente
Pattie with Pattie's Pet Care is the absolute best! This three day trip was the first one ever I left my boys, Bob and Dakota, and felt total peace knowing Pattie was with them. Usually when I return from a trip they are so out of sorts and clingy, this time they were balanced, calm and in great spirits. I know it is because Pattie was with them and they felt loved and cared for completely. It made it possible for me to not worry once and fully enjoy my vacation. Thank you Pattie!

Our Pets: Bob and Dakota